At the beginning of the year, I joined a wonderful group of ladies in a 52 week photo project. I have to admit, I may have missed a week (or two!) already, but I am going to try to be better about it. This past week, the theme was 'selfie'.
To be honest, I like to be behind the camera, not in front of it. Age is catching up to me, and so have the pounds, so getting in front of the camera wasn't really my idea of fun. But, I know that I want my son to know that I actually exist....if you looked at our photos, you'd see my son, my husband, and our dog. I'm always behind the camera.
The other day, my son and I headed out to do some shoveling after a blizzard dumped 2 feet of snow. We ended up having a snow ball fight and he made a snow angel or two. Afterwards, I grabbed my camera and took some photos of him next to snow piles that were a foot taller than he is and then said, "Let's take a picture of us together!" Now, taking a 'selfie' with a big, full-sized camera 'hand-held' out in front of me is not an easy feat. I had no idea if we were in the frame, let alone in focus.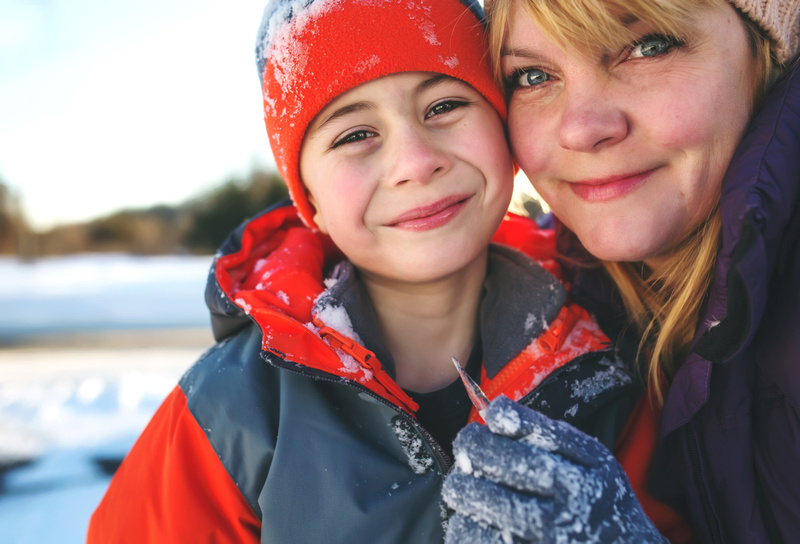 This is what we ended up with, and I have to say, I am so thrilled with it. What I see is a 'happy-as-can-be' Mom, with rosy cheeks, who just enjoyed an hour of fun with the most adorable, sweet, 8 year old around. I hope he looks at this photo some day and remembers the fun that day, and can see just how much I love him.
Please take a few minutes and visit another photographer doing this 52 week project as well....her work is amazing!! http://www.leannrehmphotography.com/blog/52-week-finding-me-photo-challenge-week-5-selfie