Hello! Thank you for stopping by!!
Newborns are wonderful, aren't they? So tiny, so new....and Mmmm....that sweet baby scent!!!! I love babies! I've had the joy of photographing many newborns over the last few years. There is nothing better than being able to get to know your little one in his or her first few weeks.
I've always loved getting to hold these little ones, rocking them to sleep, so that I could get those adorable 'all curled up' poses that you've seen me post. But recently, I've starting incorporating 'lifestyle photos' into the session. You know what? I've really enjoyed doing them....they are REAL!
I get to photograph Mom feeding baby in the rocking chair, or Dad tenderly kissing baby on the forehead. I get to capture the tiniest details of the nursery...a special stuffed animal, a wall hanging, and then baby in his crib. Remember how teeny-tiny baby looked in his crib, but before the blink of an eye, he was in a toddler bed? I want to capture that moment, those first weeks of babies life. How about big brother or big sister? Maybe they are peeking into the crib to check on baby, or they are helping you get them changed. These are the moments I want to capture. It goes by too fast....I know all too well. My son will be 8 next month, and it seems like just yesterday we were taking him home from the hospital.
Don't worry...I'll still take photos of just the baby...maybe on a special blanket (did Great Grandma crochet one?), capturing the little details, those tiny toes, perfect lips, a little wisp of hair on the top of their head. I'll also take some photos on the parents bed, if that is okay. Sometimes those are the cutest shots....picture Sunday morning in bed, the kids all snuggled up with you.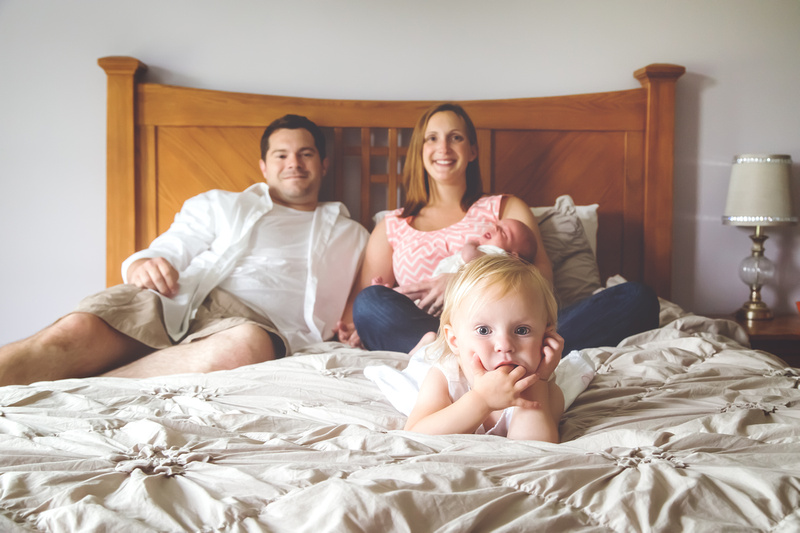 I want to capture all of it....the sweet, amazing, tiring, chaotic, beautiful moments you are experiencing those first few weeks.
You think you'll remember all of the details, but trust me....as life moves on, and more and more memories are created, you start to lose some of the details from these first few weeks.
Don't forget....it's never too early to book your newborn session. If you or someone you know is expecting, please contact me for more information on booking a session.